Click above to register for the Soccer4All
Soccer4All is the Dover Soccer Association (DSA) league for children with physical and/or mental disabilities.

Registration is closed for Little Kickers, Select, and Competitive soccer.

Contatct John Loffredo at doversoccer2011@gmail.com if you have any questions.
ENSURING THAT EVERY CHILD WHO WANTs TO PLAY SOCCER IN DOVER, HAs AN OPPORTUNITY TO DO SO.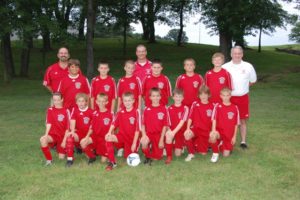 About Us
We started the DSA travel teams to make sure that every child who wanted to play soccer in Dover had an opportunity to do so. We believe that we have done that. We make sure that every player on the team will play significant minutes in every game.
Dover Soccer Association Sponsors
Bruno Consulting
Device Independent, LLC
Directions Credit Union
Dover Rotary
Downtown Barber
Dr. Michael & Dr. Jennifer Giax M.D.
Dr. Nathan Springer, D.D.S., MS.
Dr. Steven Crismar, M.D.
Dumonts
Exchange Club
First Federal Community Bank
Hanhart Insurance, INC.
Henry Heating & Cooling
Kennedy Insurance Agency
M&M Market
Novogradac
Ohio Laser & Wellness Centers
Papa John's
Penso's Pizza
Quanex Building Products
R&J Cylinder & Machine, Inc.
Rea & Associates
Riverside hideout
Simpson Heating & Cooling
Tom Hansher Agency, Inc.
Wave Wellness Sauna
Wayne Garage Doors
Wendy's